Our manufacturer tests every ingredient & every product they make for purity, potency & contamination.


From the moment the raw materials enters their plant, until finished products appear in the warehouse, they ensure every product meets their incredibly high standard of excellence.


Unmatched quality doesn't happen by accident. Here is the 3-Phase testing in detail:
Phase 1 - INCOMING RAW MATERIAL TESTING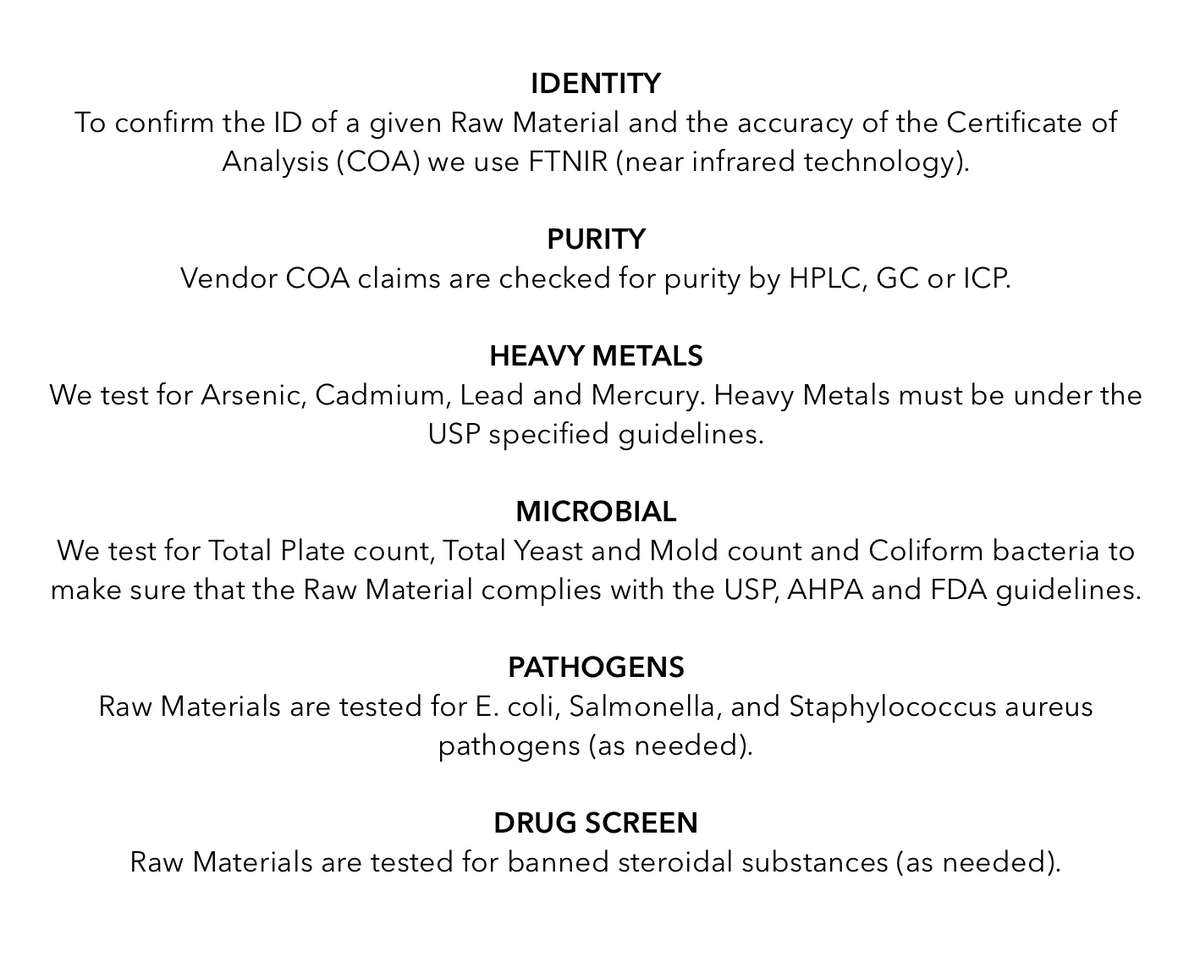 Phase 2 DURING PRODUCTION TESTING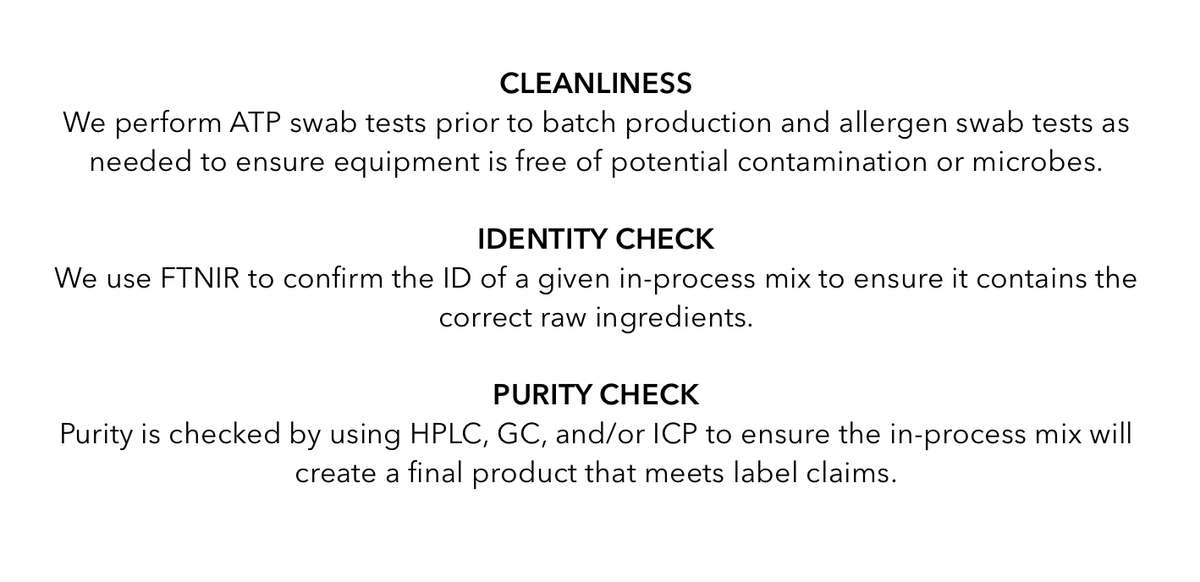 Phase 3 - FINISHED PRODUCT TESTING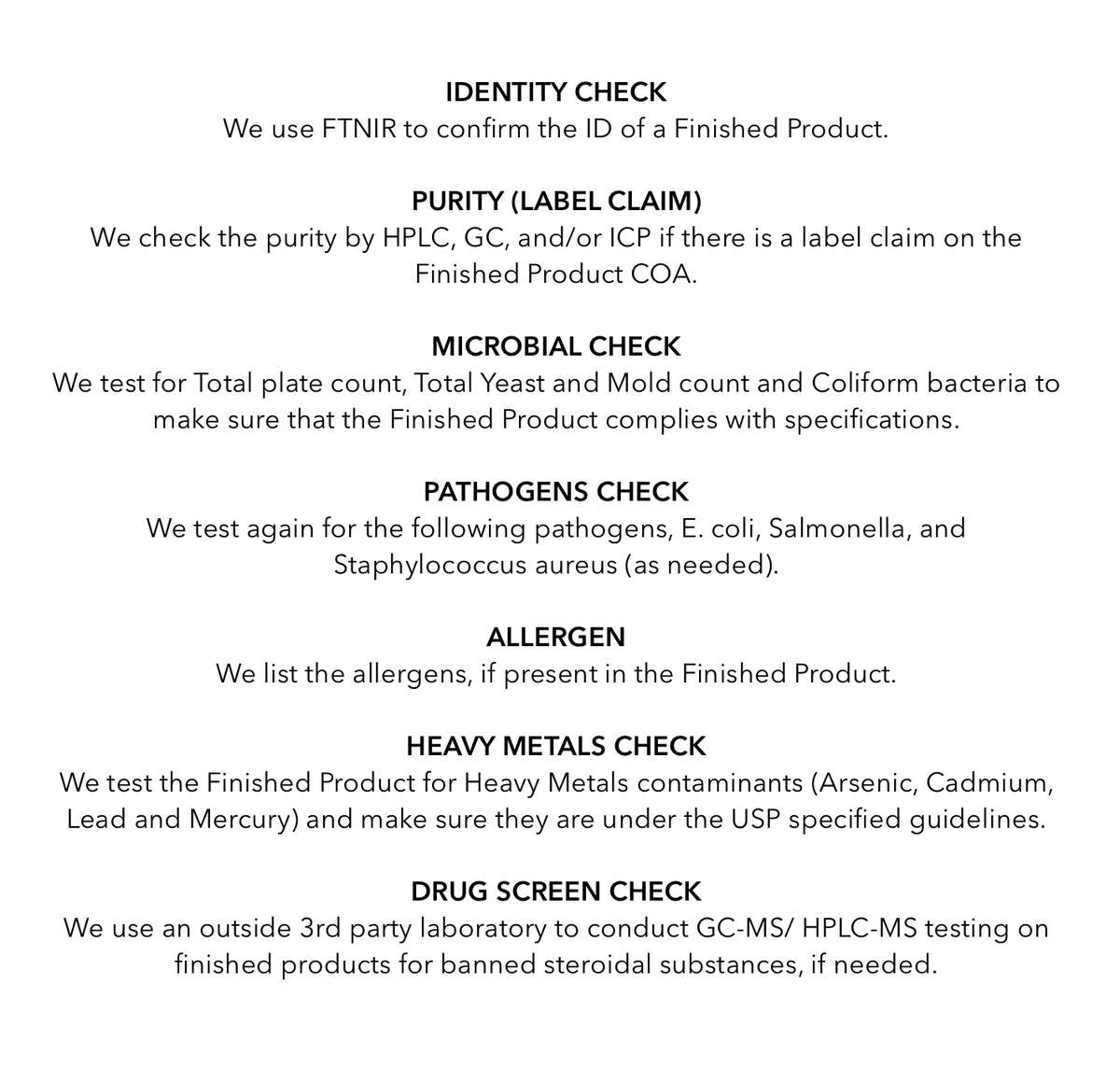 Whats does that mean?

100% of all inbound raw material is FDA validated.



100% of all finished products is FDA validated.

100% of finished product always meets label claims.